1. Service Overview
In accordance with the Notice on Extending Pilot Work of the Medical Device Registrant System (G.Y.J.X.Z.[2019] No.33) issued by the NMPA, we are dedicated to promote the pilot work of the medical device registrant system. Our services can solve practical difficulties faced by science and technology start-ups and technical research establishments for product realization, solve idle resources before marketing such as the production site, equipment and manufacturing professionals, avoid resource wasting caused by the scale difference between trial production before marketing and mass production after marketing, and avoid occupation of lots of capital construction funds before market authorization.
2. Service Contents
With respect to MD-MAH, Tigermed-Jyton provides the following services:
Push the latest regulations on the registrant system of different regions—make the client stay updated
Registrant mode planning—tie up systems of the R&D and the manufacturer
Trustee system evaluation template—assist the registrant in finding out a suitable manufacturer
The quality system and the risk system of the registrant provide the most reliable support for product registration.
Simulated GMP inspection guarantees successful audit of the registrant
Supplier recommendation—cover entrusted manufacturers, product tests and selection of raw materials
Employee training and appraisal
3. Process of System Counseling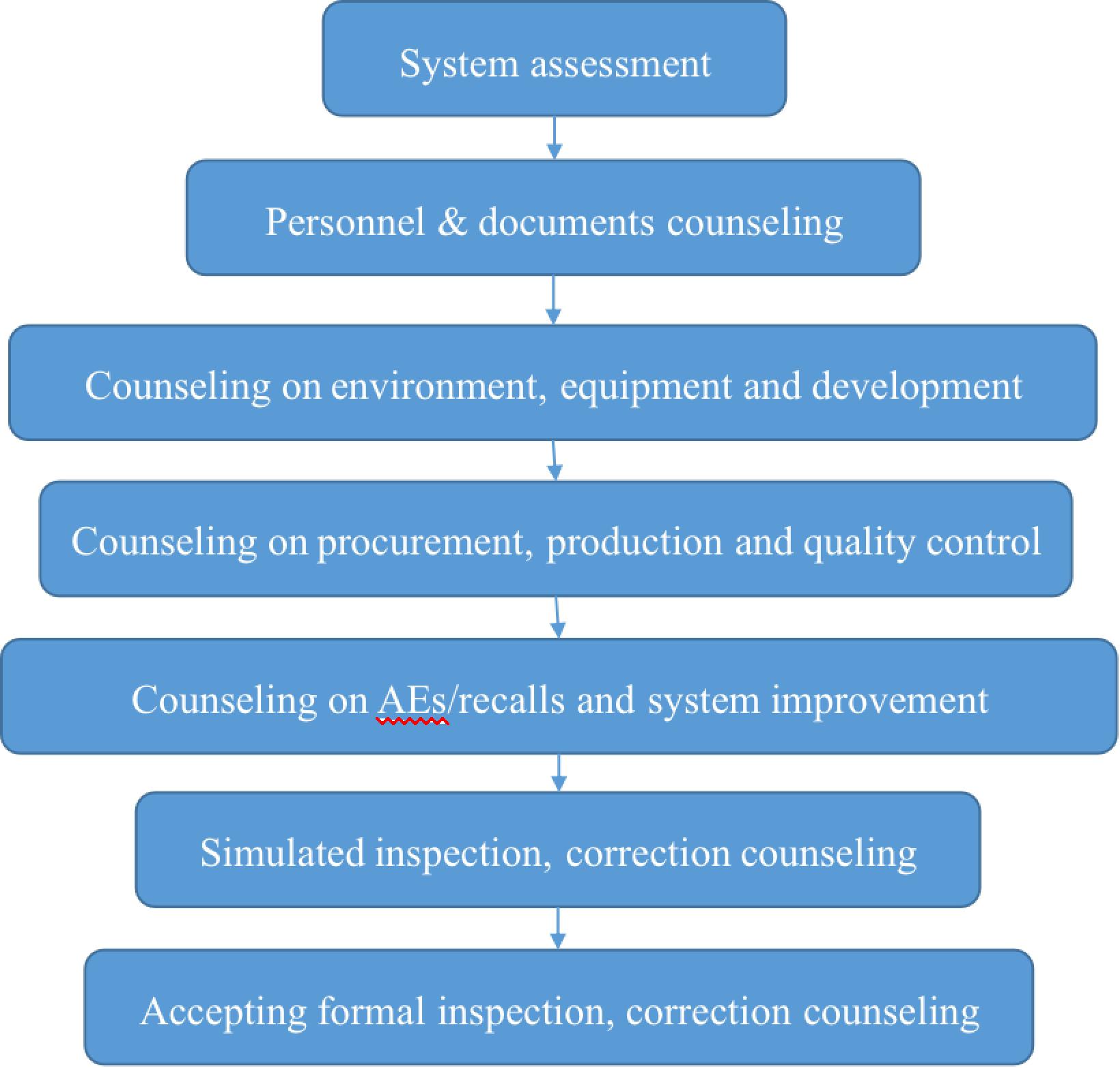 4. Team Advantages
Tigermed-Jyton Medical Device Innovation and Development Technology Service Platform has a team which has almost 20 years' experience in medical device regulations and GMP. Experts of the team participated in the national special supervision and inspection organized by NMPA for several times, and served as the leader of the special supervision and inspection group. They participated in the regulation amendment discussion organized by NMPA for several times, and participated in drafting and amending multiple local supervision and administration regulations for medical devices. They have strong abilities to comprehensively analyze, judge and handle compliance affairs of enterprises which manufacture and operate medical devices. They can provide professional guidance and assistance on establishing and maintaining the quality management system, legally and reasonably mitigating policy risks, and exercising risk control management and performing various verification activities.
5. Reference Regulations and Standards
1. Regulations on the Supervision and Administration of Medical Devices (No.650 Decree of the State Council of the People's Republic of China)
2. Measures for Supervision and Administration of Medical Device Production (No.7 Order of CFDA)
3. Good Manufacturing Practice (No.64 Announcement in 2014)
4. Good Manufacturing Practice Annex on Sterile Medical Devices (No.101 Announcement in 2015);
5. Good Manufacturing Practice Annex on Implantable Medical Devices (No.102 Announcement in 2015);
6. Good Manufacturing Practice Annex on IVD Reagents (No.103 Announcement in 2015)
7. Good Manufacturing Practice Annex on Customized False Teeth (No.195 Announcement in 2016)
8. Good Manufacture Practice Annex on Stand-Alone Software (No.43 Announcement in 2016)
9. GB/T 19001 Quality management system — Requirements
10. YY/T 0287 Medical devices—Quality management systems—Requirements for regulatory purposes